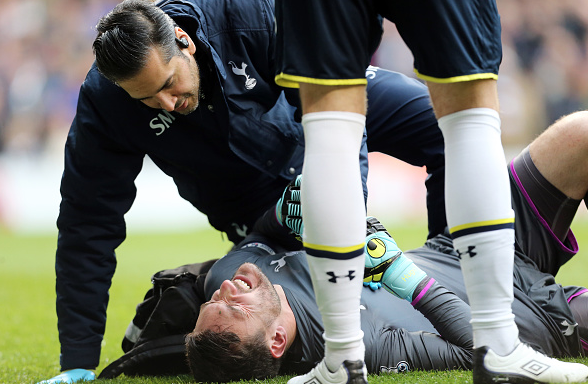 Hugo Lloris was stretchered off in the 4th minute during Spurs v Leicester City to a standing ovation, following a nasty collision with Kyle Walker. Fraser Forster has also been stretchered off in his match. Both goalkeepers look to have suffered nasty looking injuries.
It's never nice to see these things. Get well soon men.
UPDATE:
Lloris has suffered a leg injury. It is not confirmed how long the star goalie will be out, but early reports are saying that he'll be out for the rest of the season.