Hello Clean Sheet #7
Hugo Lloris played away to West Brom yesterday and his team won 1-0, giving him his 7th clean sheet of the season. Not bad at all.
In the first half, Lloris was quick and alert to deny Lukaku and Long. He came off his line and help keep things in order, but after the break, he was but a virtual spectator. Nevertheless, good game by the Frenchman and delighted with the picking up of another clean sheet.
Lloris v West Brom:
Champion League hopes
Read what the Frenchman said about the importance of Spurs qualifying for the CL here:
https://inthesafetyofhugollorisgloves.wordpress.com/2013/02/04/article-fine-lloris-why-champions-league-is-essential-for-spurs/
Cover Boy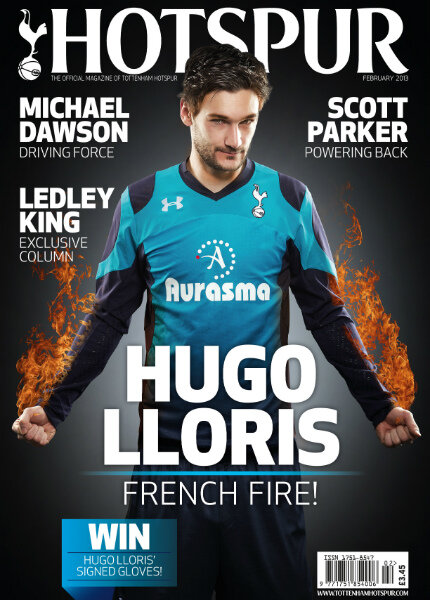 Hugo Lloris is the cover boy of Spurs Feb issue. The handsome goalie couldn't resist striking his best seductive pose. Get that issue today.
International Duty
Lloris is away this week on international duty. On Weds France will face Germany in a friendly and Lloris will captain the team. He arrived at the Clairefontaine earlier today: