OH YEAH !!!
Aston Villa played hosts to Spurs yesterday and lost 2-0 in the process thanks to goals from Townsend and Soldado.
Hugo Lloris had little to do, but when he was involved, his distribution was excellent. The major highlight of the game for the goalie was when he got down to palm away a free-kick opportunity floated in by Westwood. At the end of the day, the goalie will pick up his 5th clean sheet of the season, his 3rd against Aston Villa in the league.
A great day at the office!
Spurs currently sits at number 5 on the table.
Lloris v Aston Villa: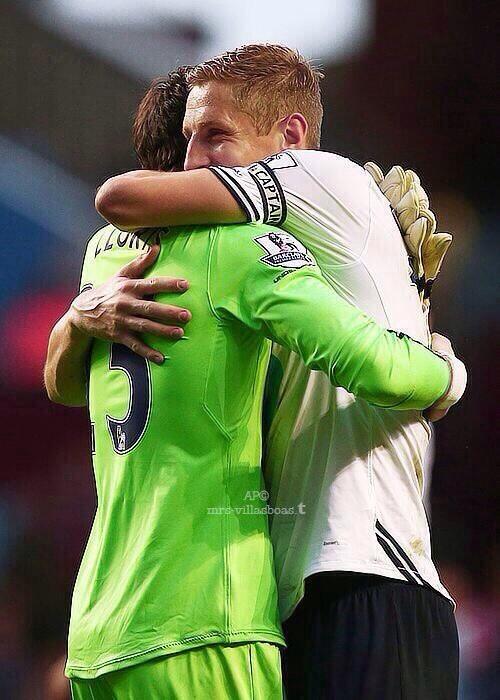 And this one is not Lloris related, but it was my favorite picture from the match: