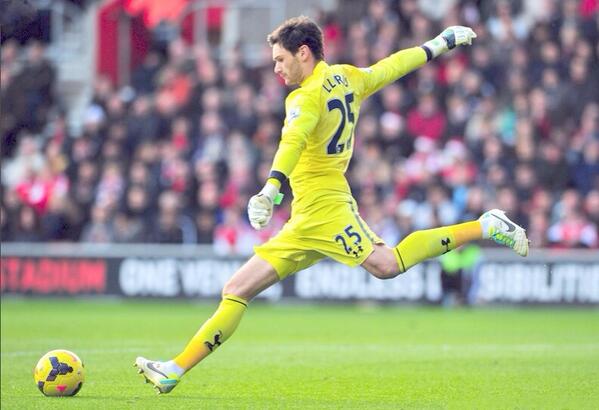 Lloris and the Spurs played away to Southampton yesterday and they came away with a 3-2 win. I did not watch the match and therefore can't write my own comments but Adebayor is back! He scored the two goals for Spurs and the other was an OG.
After the match, the goalie said:
"Southampton are a very good team, they have played good football this season and we were strong."
Continue your winning ways, Spurs.
Lloris v Southampton:
By the way, this is Spurs caretaker, Mr. Tim Sherwood:
He has expressed his desire to take over the first team on a permanent basis. He sort of reminds me of newly former manager, Andre Villas-Boas. I hope he gets the chance he wants.