Let's take a moment to appreciate Hugo Lloris' 2nd consecutive clean sheet, his 11th of the season:
Spurs went to St. James Park last evening and caused havoc for Newcastle United. Well, Lloris was a nightmare! He pulled saves here, there, EVERYWHERE!
With the 4-0 victory, it means that Spurs has the best away record this season.
(Live) Lloris minutes via Spurs official Twitter a/c:
> 07 – Save: De Jong knock down, met by Cisse, incredible point-blank save from Lloris
> 12 – Lloris up well to punch clear Santon's corner
> 47′ – Almost an immediate chance for Papiss Cisse but Hugo Lloris is quickly out of his box to head the ball away to safety (Newcastle Twitter feed)
> 72 – Save: Lloris alert as Gouffran fired in shot from right angle, tipped wide to his right.
> 73 – Save: Absolute top-drawer save from Lloris, tipped over point-blank header from Debuchy. 2-0.
> 79 – Save: Another fine save from Lloris, there to block Cisse's header from close range from Debuchy's cross.
If you want to see what the fuss was all about concerning the Frenchman's super cat-like reflexes, go here:
http://www.101greatgoals.com/blog/hugo-lloris-3-fine-saves-for-spurs-at-newcastle-on-1-vine-video/
Hugo Lloris was simply the Man of the Match, I do not care who say otherwise. The man pulled off some terrific saves and kept Spurs in the game the entire time. Had he not been in goal, it might have been a completely different story. Newcastle could have drawn 4-4 or could have won 5-4.
Amazing display, those reflexes, all the while keeping cool and collected. He was on fire!
Lloris v Newcastle: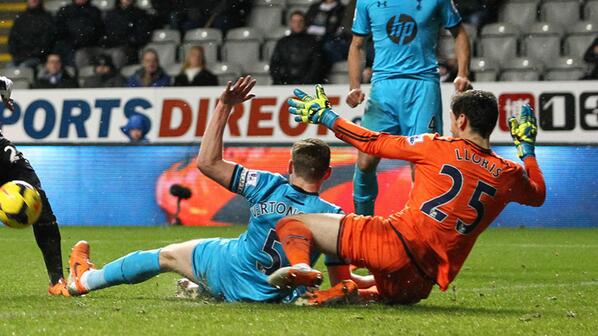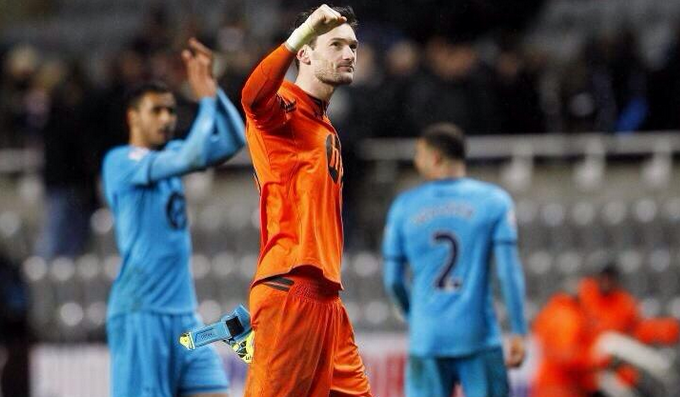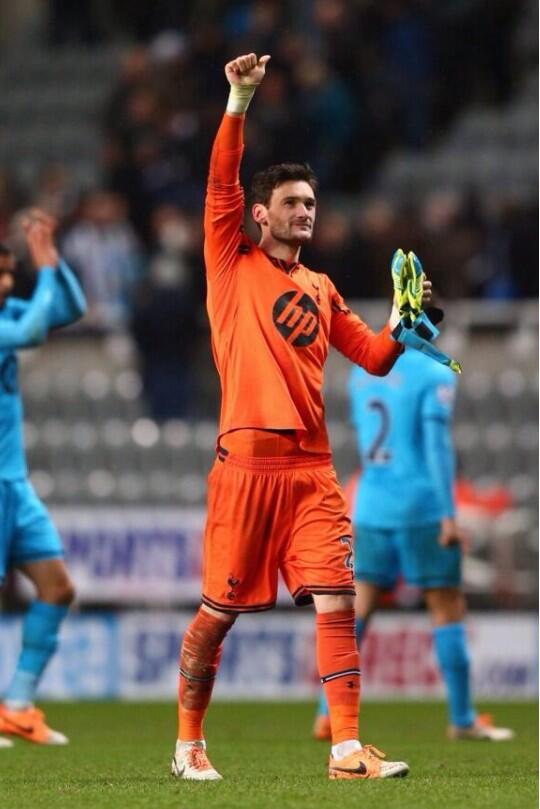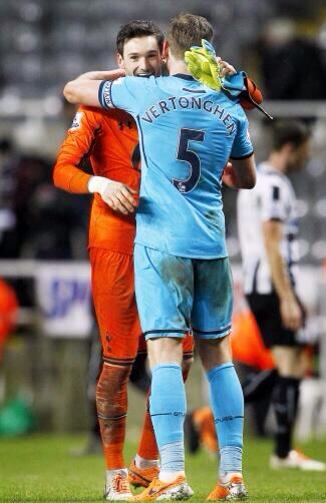 Jan who was captain of the match, IGed: