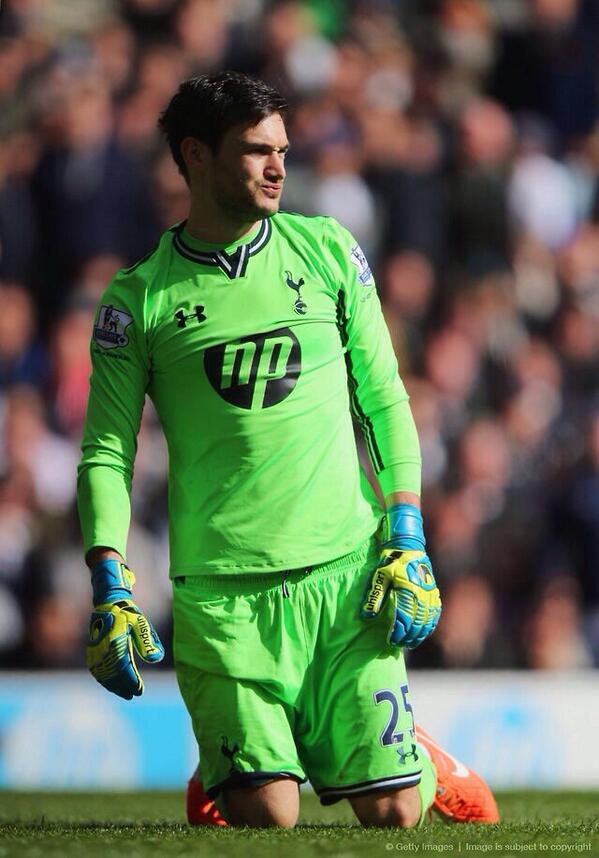 I have not been catching much football lately due to my studies but I do look at the scores at the end of the day, notably the teams I love/like.
I have been keeping track of Lloris' games with Spurs and it has been becoming increasingly annoying, week in, week out, the team conceding silly goals due to the defense. Spurs started the season well underneath AVB and since Sherwood has taken over, it's like they've been unsteady on choppy waters although they had some good games in the beginning of his mad reign.
Hugo Lloris left Lyon, a team whose defense can be undependable at times to come to Spurs, another Lyon in disguise when it comes to the defense. I am not saying all Lloris' games are perfect, he had some off games himself during the season, but which goalie doesn't have them? Lloris deserves so much better. He deserves to be playing Champions League football for a goalie in his caliber.
Massive reports in Spain are linking him to Real Madrid but Casillas won't go quietly to Spurs and Diego Lopez won't be easy relegated to the bench and Lloris will demand the #1 shirt, because there is no way in goalie hell, he's going to warm the bench and play cup games. He might end up staying with Spurs, seeing he is their best player overall, but he deserves so much more.
After yesterday's lost against Liverpool (4-0) in which he produced a super fine save denying Suarez his 2nd goal of the night, many football fans and critics have expressed their sympathy for the Frenchman: