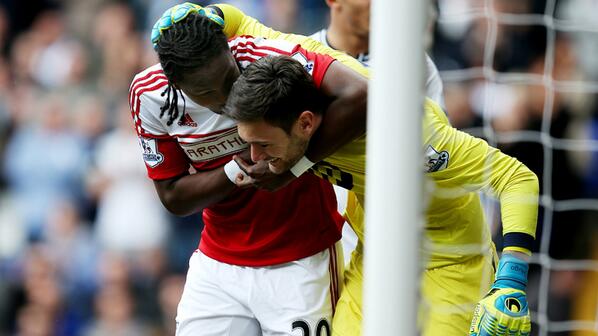 Hugo Rodallega puts Hugo Lloris in a friendly headlock after a superb save denies the Fulham man
Hugo Lloris was outstanding today against Fulham at the Lane as Spurs claimed a vital victory of 3-1. Paulinho, Kane and Kaboul got on the score sheet, Eriksen had two assists and Lloris saved a penalty against Sidwell, claiming some of the fans' Man of the Match honor at the end of the game. He also pulled off a superb save off Rodallega's header.
All in all, a great day at the office for our all fired up French #1.
See the penalty save here:
http://www.101greatgoals.com/blog/hugo-lloris-brilliantly-saves-steve-sidwells-penalty-at-tottenham-3-fulham-1-fan-cams/?utm_source=twitterfeed&utm_medium=twitter
Hugo v Fulham:
Sidwell scoring pass Hugo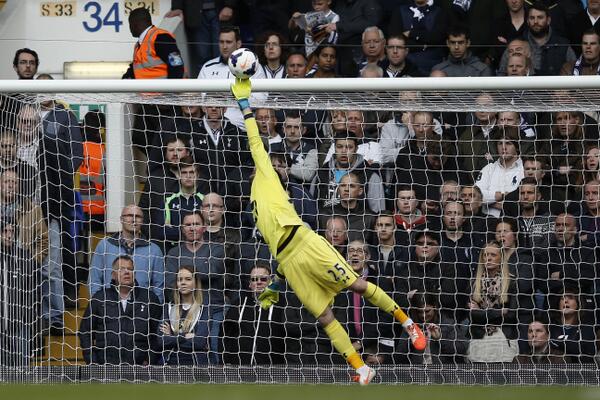 This save was of the Rodallega header. He's got awesome cat reflexes!