Hugo Lloris attended the press conference with coach Didier Deschamps on the eve of the France-Germany clash.
Presser:
Snippets of what the French skipper said at the presser:
"We want to write our own history. We will live this as much as possible."
"There will be a lot of pressure on both sides but we are ready."
"There is another step in this adventure in front of Germany. We are focussed on this match and we will take it step-by-step. There are other nations, like Spain, that have gone home and others like Germany who have said right at the beginning that they intend to win the cup,"
"We are not afraid of anything. We are fully aware of the fact in one match anything is possible and it is always possible for this match to be the last one. There is no fear. It is real pleasure, pure joy, to play Germany in a quarter-final. We are excited by the competition and want to win this match,"
"For friends, for relatives, for France. We will see what we do on the pitch we will try to be as good as possible."
Lloris also praised fellow sweeper keeper, Manuel Neuer's performance against Algeria reservedly:
"When the team plays upwards you ask the goalkeeper to play a little bit up. You have to be very complete and the German goalkeeper did it well against Algeria. You have to adapt to the style of your team," 
Training session: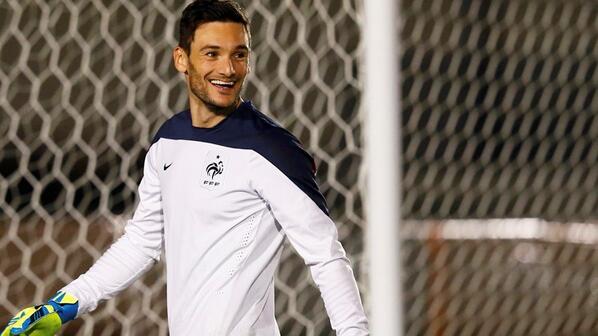 All the best against Germany, Lloris!